Regeneration of Electrolytic Cells
TKE offers the regeneration of the phosphorus pentoxide moisture measuring cells (Keidel cells) for the Dupont Moisture Evolution Analyzer MEA902/903 and the Ametek Moisture Monitor 303 as a special service.
In this process the cells are recoated according to the manufacturer's standard. As a result we restore 100% functionality. Of course, this does not apply to cells
with internal glass crack or shortage of the platinum windings.
The regeneration service includes:
Free of charge check for the regeneration feasibility
Cleaning and recoating of regeneratable cells
Test with a calibrated moisture analyzer
Test report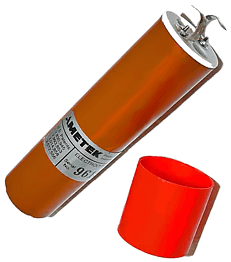 The TKE P2O5 Trace Moisture Cell
This new electrolytic cell developed by TKE is a cost-effective solution to continue to use the analyzer in case the Ametek cell should not be regeneratable any more.
The cell can be opened, therefore it is easy to clean and regenerate
Replacement for

Dupont/Ametek Keidel cells

Fittings and cable are customizable for other analyzers
Increased volumetric flow of up to 200ml/min
Datasheet [PDF] Opened Cell
Recoating Instructions [PDF]