Sample Pans for the TGA
TKE supplies consumables für your TA equipment, especially sample pans.
Did you know that sample pans from TKE are generally cheaper than original materials from the equipment manufacturers?
TKE sample pans are made in the EU according to TKE's high quality specs.
Pure Platinum Pans
for the TGA
We offer Platinum pans for the TGA 2950 / 2050 / Q50 / Q500. In regular special offers these pans can be obtained for budget price. They have the following advantages over original parts from the equipment suppliers:
The pans are made of stronger material providing elevated rigidity.
Prolonged lifetime
Depending on ordered quantities we give up to 50% discount.
magnify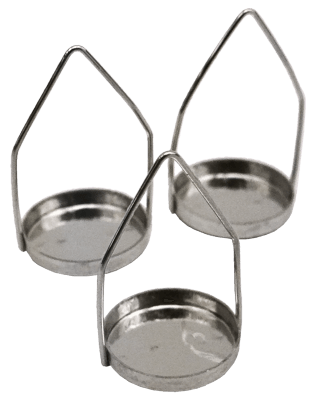 Pans for the
Q5000-IR
With and Without Coating
The Balinit-Aldura Coating outperforms an Inconel coating in all material properties such as abrasion hardness, temperature resistance and oxidative stability. Furthermore, the pans from TKE feature a fully coated handle whereas the handle of the original manufacturer's pan is muffled with a thick extra tube. TKE pans therefore offer an increased pickup tolerance during autosampler operation.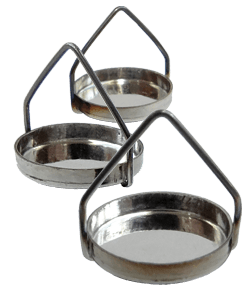 magnify
Ceramic Pans
For the TGA2950
With Platinum Handle
Ceramic sample pans are suitable for high temperature examinations where Platinum pans cannot be used as they may have a catalytic effect on the sample. Aggressive substances in the sample that may corrode Platinum are also a case for preferring ceramic pans.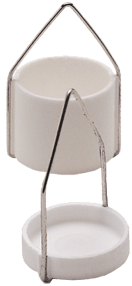 Customized Pans
TKE manufactures adequate pans for special applications where pans from the standard assortment are not usable. Depending on design and quantity customized pans are commonly not higher in price than standard pans.
Options are:
Special materials
Customized shape and volume
Special lid types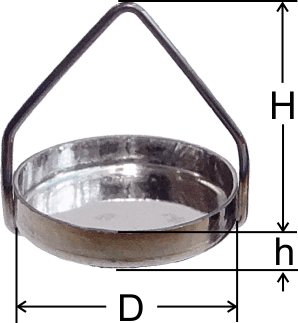 Pans for SDT
Fit into the SDT2960,
various types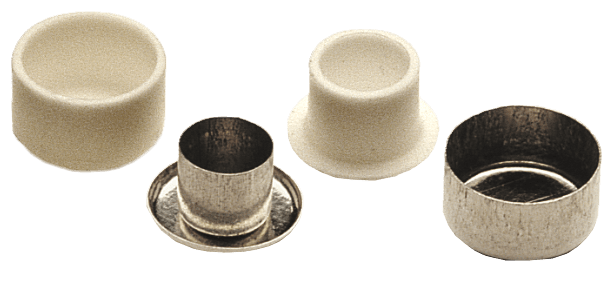 TGA 2050 / 2950
Q5000-IR
Ceramic
Customized
SDT